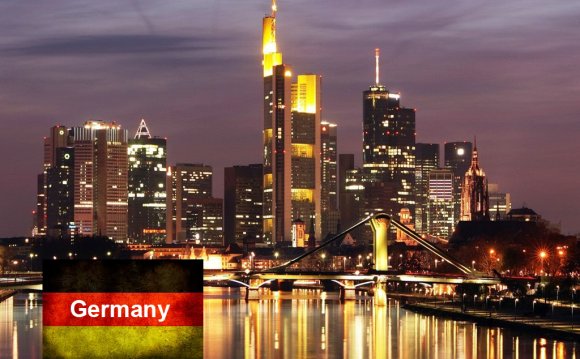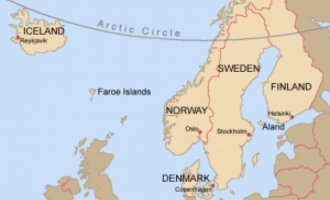 Did you know… in Norway and Finland, you can complete a bachelor's degree at a public university free of charge, no matter where you come from.
(There is a very small fee in Norway, of about US$50-100 per semester, but that gets you benefits such as campus health services, sports facilities and reduced prices on public transport and for cultural events.)
You can also get an undergraduate degree free of charge in Sweden or Denmark, as long as you're:
a citizen of a country in the EU (European Union),
a citizen of a country in the EEA (European Economic Area),
a citizen of Switzerland (Switzerland),
or participating in an exchange program.
Sounds too good to be true, doesn't it? Especially when you consider that these are some of the most developed countries in the world, with some of the best universities, cultured cities and beautiful scenery.
What (or where) are the Nordic countries?
The Nordic countries are a group of countries in northern Europe, including Denmark, Sweden, Norway, Finland and Iceland (which doesn't have free degrees). Greenland and the Faroe Islands, which are self-governing but technically part of the Kingdom of Denmark, are also included.
These countries have some shared history and culture, and they collaborate politically through the Nordic Council.
There's an overlap with the region known as Scandinavia – which is Denmark, Norway and Sweden.
Why study in Nordic countries?
I repeat: no tuition fees! But if that's not enough, here are some other reasons to head north:
Excellent universities. Nordic countries have a very strong presence in the QS World University Rankings (see the top 10 below), and their education systems are very well respected internationally.
High quality of life. All Nordic countries rank consistently highly in quality of life and development rankings, offering excellent healthcare, material wellbeing and political freedom.
Fantastic student cities. Helsinki, the capital of Finland, ranks at 33 in the QS Best Student Cities index, but there are plenty of other great places to be a student in Nordic countries – especially the other capitals, Copenhagen, Oslo and Stockholm.
Incredible natural scenery. Tranquil fjords, wild mountains, fishing villages, ski resorts – if you're into the great outdoors, you'll find plenty of it to explore here!
Top 10 universities in Denmark, Sweden, Norway and Finland
Here are the top 10 universities in these countries, with their current position in the QS World University Rankings:
University of Copenhagen, Denmark – 52
Aarhus University, Denmark – 79
Uppsala University, Sweden – 83
Lund University, Sweden – 86
University of Helsinki, Finland – 89
University of Oslo, Norway – 108
University of Bergen, Norway – 121
Technical University of Denmark – 151
Stockholm University, Sweden – 178
KTH, Royal Institute of Technology, Sweden – 180
What's the catch?
Well, the main one comes back to cost – the region is notoriously expensive, so that free degree might turn out not to be such a good deal after all. Universities should be able to offer guidance on how much you should budget for.
Source: www.topuniversities.com
RELATED VIDEO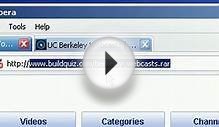 Free University Video Courses. UC berkeley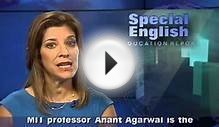 More Universities Offer Free Online Courses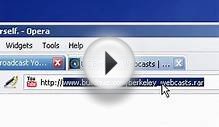 Free University Courses by Video [Realplayer or MPC]
Share this Post