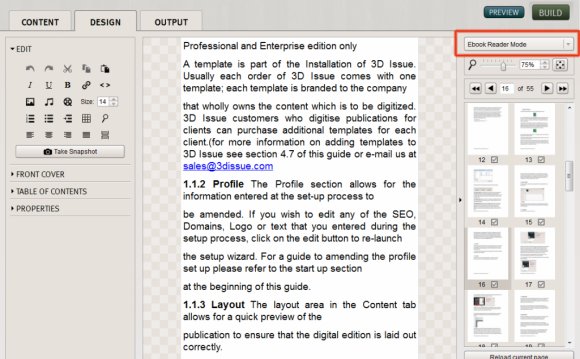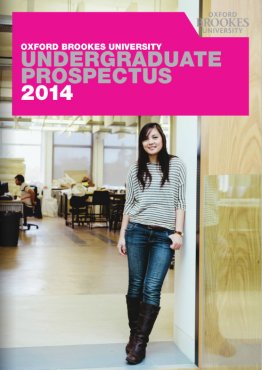 Oxford Brookes University is using 3D Issue to help with various college recruitment and digital publishing initiatives right across campus. We think they are doing a fantastic job! Leading the drive on their behalf is Tim Gibson of their Social and Digital Communications team. Oxford Brookes is one of the UK's leading modern universities and enjoys an international reputation for teaching excellence and innovation as well as strong links with business and industry. It enrols more than 18, 000 students, three quarters at undergraduate level, including around a sixth originating from outside the UK. For ten consecutive years, Oxford Brookes has been named the Sunday Times University Guide's best modern university
They have published a wonderful example of a modern digital prospectus which has been enhanced with multi-media, where appropriate, to compliment the existing content. In this document you will see the use of audio clips to help the visually impaired reader. They have done a wonderful job in integrating live video interviews with current students to explain the benefits of some of their courses. It is a wonderful way of engaging the reader with real-life stories, conveying the passion that current students have for their studies. That's not always easy to get across in print alone. This certainly gives their prospectus some star quality, making it stand out head and shoulders above the more traditional printed one.
That's not all – take a look at their University Magazine, entitled Observe Magazine. They have taken full advantage of the 3D Issue Apps and have made this accessible to students through their Facebook page where they can read the magazine without leaving the fan page. They have also made the magazine available on the Apple iTunes Store and on Google Play. This Youtube video showcases those efforts.
We want to say well done to Tim and his team at Oxford Brookes for embracing the digital publishing revolution with 3D Issue. One of several hundred education customers who have realised the importance of digital publishing in corporate and marketing communications in the Higher Education sector.
Source: www.3dissue.com
RELATED VIDEO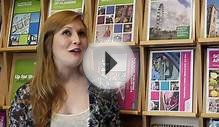 MA Film Studies at Oxford Brookes University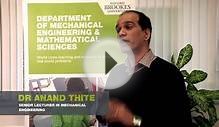 MSc Racing Engine Design at Oxford Brookes University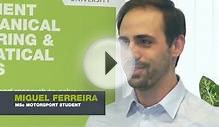 MSc Motorsport Engineering at Oxford Brookes University
Share this Post