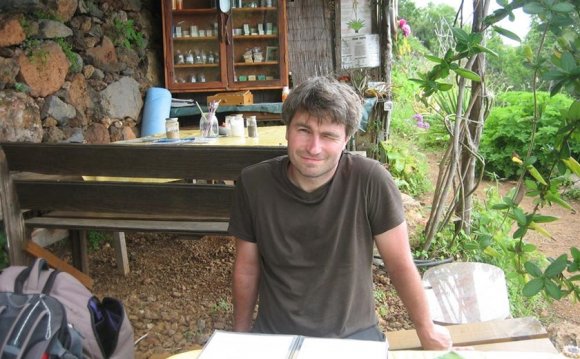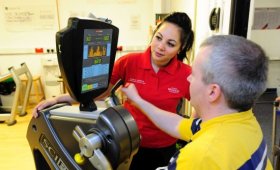 REPS 4 accredited course for Health Care and Fitness Professionals wishing to deliver exercise to people with a range of long-term neurological conditions.
A collaborative course designed by leading UK physiotherapists, clinicians and fitness professionals. It can be taken as a standalone module, alongside the existing Functional Recovery from Stroke module or as part of the Rehabilitation PGCert, PGDip or MSc.
Overview
This course is based on the outcomes of extensive research by the Movement Science Group at Oxford Brookes University, into neurological populations and the effects exercise has on people with conditions such as stroke, Parkinson's disease and multiple sclerosis. The course has been developed with the support of renowned UK clinicians working in neurology and neuro-rehabilitation.
Qualification
This 20 level M CATS points module is fully endorsed by Skills Active at Level 4 Physical Activity and Health and leads to a Register for Exercise Professionals qualification Level 4 (prior level 3 exercise referral instructor accreditation required). It can be taken as a standalone course and can also count towards the MSc / PGDip in Rehabilitation.
Who is it for
It is suitable for REPS 3 qualified health care and fitness professionals who would like to learn about different neurological conditions and how to instruct exercise for rehabilitation benefit.
Eligibility criteria for REPS 4 status is listed here along with complete entry requirement for Level 4 courses:
Content
The course is made up of 5 units covering:
Nervous system, muscle and trauma
Fitness principles and musculoskeletal co-morbidities
Neurological Conditions
Acquired Brain Injury
Parkinson's Disease
Multiple Sclerosis
Neuromuscular Disorders
Lifestyle and behaviour modification change
Prescription, programming and rehabilitation
Delivery of materials is through 6 months of on-line learning with 2 weekends of lectures, workshops and practicals. There is on-line support throughout the duration of the course and weekly support sessions where a tutor will be available.
Key Facts
This course runs twice a year (September and January) for 6 months. The course is primarily distance learning with 2 compulsory face-to-face teaching clinical weekends which are held at Oxford Brookes University. The clinical weekends are compulsory to gaining the qualification.
Assessment
The course demands a commitment of 200 hours of study over 6 months and this includes 2 weekends of clinic and gym practice.
The flexible study time expects the student to engage with a range of Master level skills which are indicative of this level of learning and include: research, reading, data analysis and interpretation, report writing, practical skills, profiling clients, developing exercise prescription plans and an exam.
Source: www.shs.brookes.ac.uk
Share this Post