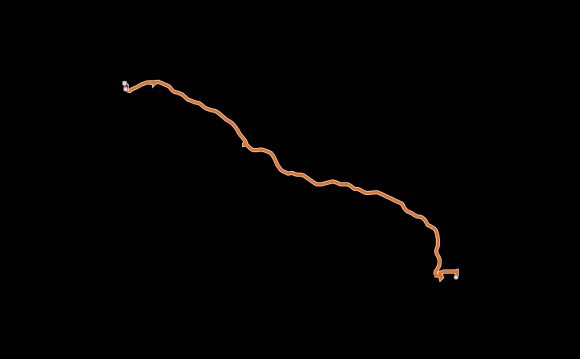 Oxford is very easy to get to, though you will have to travel a little since there's no major airport in or near the city.
From the Airport
To get to Oxford, it's best to fly into Heathrow International Airport, though you can get here quite easily (though a longer travel time) from Gatwick Airport.
Bus:
In our opinion, the easiest and cheapest way to get to Oxford is to take a bus from the airport that comes straight to the city. Buses run by The Airline leave Heathrow approximately every 20 minutes, and Gatwick every hour, and are large, comfortable coaches that allow you to sit back, relax, and watch the beautiful countryside. From Heathrow, a return ticket costs approximately £19 and takes approximately 80 minutes from terminals 1, 2, and 3, and 100 minutes from terminal 4. From Gatwick, a return ticket costs approximately £27 and takes approximately 120 minutes. The buses make a few stops once they reach Oxford, and if you're looking to get off at the main bus station, tell the driver you want to go to Gloucester Green (pronounced "Gloss-ster")
Taxi:
Though we don't recommend it, it is possible to take a standard taxi from the airport to Oxford (or, of course, from Oxford to the airport). It costs approximately £55 to/from Heathrow, and £90 to/from Gatwick. Not including tip.
| | |
| --- | --- |
| 001 Taxis | 00 |
| ABC Taxis | 77 / 775577 |
| Radio Taxis | 24 / 249743 |
| Royal Cars | 33 |
Hire Car:
There are several companies that offer hire cars with fixed rates to get you to and from the airport. These offer similar rates than a standard taxi. If you would like to book these cars in advance, so that someone is waiting at the airport for you, click on the names of the companies to visit their website.
From London
Bus:
The Oxford Tube and the Oxford Espress both leave London's Victoria Station every 12-20 minutes, making stops at Marble Arch, Notting Hill Gate, and Shepherd's Bush before heading to Oxford's Gloucester Green. Tickets cost £12 if you're returning the next day, or £15 if you're returning within 3 months. Travel time is approximately 100 minutes during off-peak times.
Oxford Tube: 50 Oxford Espress: 00
Train:
Trains from London leave Paddington every half hour, costing around £16.70 for a single trip, and takes approximately one hour. For national rail inquiries, call 08457 48 49 50 or visit their website.
Car:
Take the M25 to the M40. Get off at the A40 towards Oxford. Follow signs to the ring road. At the third roundabout, take your first left onto Woodstock Road (towards the city center).
Parking
If you are not staying at a hotel, you will need to park the car - bring plenty of change because parking in Oxford is expensive, and the traffic cops are diligent and omnipresent. If you want to save yourself some money and a lot of grief, we recommend using one of the many park and ride's on the outskirts of the city.
Parking Lots:
Westgate Shopping Centre
Multi-storey car park. Parking starts at £1.80 for up to one hour.
Gloucester Green
Underground parking. Limited spaces. Parking starts at £2.30 for up to one hour. Enter from Beaumont Street.
St. Clements'
Outdoor parking lot. Parking starts at £0.50 for up to one hour.
Worcester Street
Outdoor parking lot. Parking starts at £1.80 for up to one hour. Enter from Park End Street.
Ferry Pool (Summertown)
Outdoor parking lot. Parking starts at £0.50 for up to two hours. Enter from Marston Ferry Road.
Summertown
Outdoor parking lot. Parking starts at £0.50 for up to two hours. Enter from Banbury Road.
Overnight Parking - Secure overnight parking can be arranged at Gloucester Green Underground Car Park at a charge of £5 in addition to the normal tariff. This means that a stay of 24 hours would typically cost £22, although this is reduced if the stay is for overnight but for less than the full 24 hours. In order to take advantage of this facility, please contact the Enforcement Office during office hours (07). Out of hours, please seek the assistance of the Car Park Officer on duty at Gloucester Green Car Park.
Street Parking (meters):
St. Giles'
Broad Street
Parks Road
Beaumont Street

Park & Ride:
Park your car for 60p (free at Thronhill & Water Eaton), ride the bus to the city for £2.00 return (£1.60 single). Up to three accompanied children under 16 ride free.
Peartree (to the north, off the A34)
Redbridge (to the south, off the A4142)
Seacourt (to the west, off the A34)
Thornhill (to the east, off the A40)
Water Eaton (to the north of Oxford City - Banbury Road) (no Sunday services)
Please note that there is no overnight security at the Oxford Park & Rides. Security staff leave Pear Tree, Seacourt and Redbridge at 5pm on Saturday and Sunday, and 11:15pm on weekdays. Security staff leave Water Eaton and Thornhill at 6:45 on Saturday and Sunday, and 11:30pm on weekdays. There were recent arson attacks at the Pear Tree Park & Ride in the early morning hours when staff were not present. We do not recommend leaving your car overnight at the Park & Rides. They are intended for commuters only.
Source: www.oxfordcityguide.com
RELATED VIDEO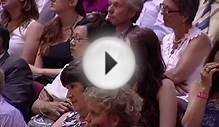 oxford university of london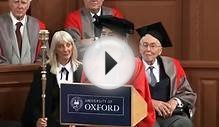 Dr. Aung San Suu Kyi Speech Oxford University London UK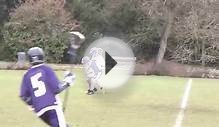 Oxford University Vs Univerrsity Of London Lacrosse
Share this Post