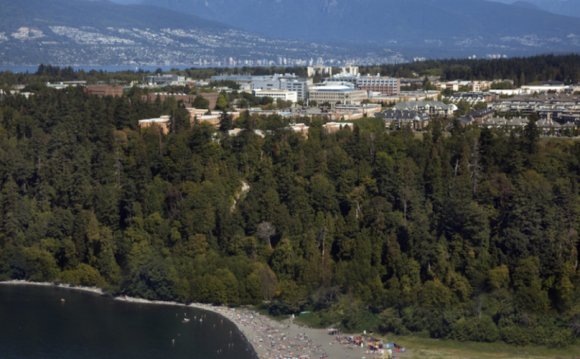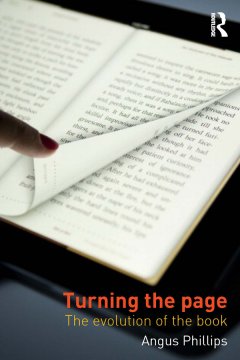 Turning the Page by Angus Phillips
Where does Oxford Brookes feature in the rankings?
The 2016 university league table from the Guardian ranks Publishing at Oxford Brookes at number two out of 57 universities in the category Journalism, Publishing and Public Relations; the 2015 Guardian University Guide ranking was number two out of 58 universities in the same category. The 2013 Sunday Times University Guide ranked Publishing at Oxford Brookes number one across all British universities in the category of Communications and Information Studies.
The 2015 National Student Survey highlights the excellent standard of the publishing programmes at Oxford Brookes. The overall satisfaction figure for Publishing was 95 per cent. The figure for the quality of the teaching was 94 per cent satisfaction: 100 per cent of students said that the staff are enthusiastic; 95 per cent said that staff make the subject interesting.
Will I get a job in publishing if I do a postgraduate degree at Oxford Brookes?
Publishing is a very desirable industry to work in, and so entering it is very competitive, with companies receiving hundreds of applications for each advertised post. A postgraduate degree in Publishing from Oxford Brookes will help you to beat the competition.
We have excellent employment statistics over a number of years, and the vast majority of graduates surveyed from our MA courses have gone on to jobs in publishing. You can read sample profiles on our alumni page. Students are offered a range of support services to help them find a job at the end of the degree - for example we run a web board of jobs and work placements, and students benefit from our annual Working in Publishing careers event.
During the programme, we provide you with the skills, knowledge and networks to kickstart your career in publishing, or to improve your current position. Our degrees are recognized in the industry as top professional courses, and our graduates benefit from this reputation. Whilst you are on the programme, there are plenty of opportunities for work experience, internships and temporary paid work.
What kind of jobs do your alumni get?
Our alumni go on to a wide range of jobs in different market sectors, including books, journals, digital and magazines. Publishing companies that have been the first destination for our students include Bloomsbury Publishing, Cambridge University Press, Dorling Kindersley, Egmont, HarperCollins, Hodder Headline, Macmillan, Oxford University Press, Pearson, Penguin Random House, Taylor & Francis, Transworld, Time Warner, V&A Museum and Wiley. Some of our students have gone on to work in other areas of the book trade, such as at literary agencies, or for literature-related projects such as the Story Museum.
Job titles that our students have stepped into on leaving the course include Assistant Editor, Development Editor, Editorial Co-ordinator, Marketing Co-ordinator, Marketing Publishing Manager, Production Editor, Production Manager and Rights Manager. Our emphasis on digital skills and knowledge helps our graduates to find roles in social media or content development. Evidence from our alumni suggests that completing the course can allow students to enter companies at a higher level as well as accelerate their subsequent career path. One of our alumni reported that 'I got my first job with the company I had worked with as an intern, which enabled me to enter at Marketing Executive level rather than as a Marketing Assistant'.
What's so special about the postgraduate degrees at Oxford Brookes?
Oxford is the ideal city in which to study publishing. We are strongly networked to the regional, national and international publishing industry, through our Industry Advisory Board, the Oxford Publishing Society and the Oxford branch of the Society of Young Publishers, as well as our informal contacts. Oxford is the second biggest publishing hub in the UK, and in an under an hour you can access the London publishing industry as well.
We are the longest established centre for publishing education in the UK. Recent developments include the addition of the MA in Digital Publishing and new modules in Children's Publishing, Digital Media and Magazines. Our most popular degree is the MA in Publishing, but you can also choose the MA in International Publishing, geared towards students who may already be working in publishing and want to increase their knowledge of the global publishing environment; the MA in Publishing and Language, aimed at those interested specifically in international co-editions, translations or international educational publishing; or the MA in Book History and Publishing Culture.
We have 12 permanent members of academic staff teaching on the postgraduate programme – the highest number in the UK – and we welcome frequent visits from industry practitioners to our lecture and seminar programme. You will be taught by experts, who are currently working in publishing and actively engaged in research, consultancy and industry training.
Most importantly, it is you and your fellow students who make the degrees so special. Each cohort is truly international (just as publishing is a global industry) with typically around 25 different nationalities represented, and you leave the programme with an impressive set of contacts from around the world. The ratio of British to EU and International students is approximately 50/50. Our student groups are large enough to have real diversity and benefit from a lively atmosphere, but they are also small enough to remain friendly and focused. Every year we are extremely impressed by the high standards of our student groups, and we are very proud of the achievements of our students and alumni.
Can I do work experience and internships during the course?
Yes. Everyone on the course has the opportunity to do work experience. Typically, you will have the chance to do a variety of work placements in your time at Oxford Brookes in a range of departments and market sectors. We have two members of staff with specific responsibility for developing work experience and internships who will work with you to help you locate work experience appropriate for your interests in publishing and your skills.
There are also opportunities for paid work in publishing, in companies such as Oxford University Press and Infinite Ideas, and international placements, for example in Geneva at the International Labour Organization.
Do you welcome applications from international students, and from people already working in publishing?
Yes, we do. We have a very lively international student community and we strongly value the global perspective such students bring to the course.
We welcome applications from students with experience already gained in the publishing industry, either in the UK or abroad. Taking one of our postgraduate courses can allow you to step up the career ladder, form international networks, and benefit from a period of intensive training for, and analysis of, the industry.
Is it a professional or an academic course?
Both. The MAs in Publishing have an emphasis on both the business and cultural aspects of the industry.
Source: publishing.brookes.ac.uk
RELATED VIDEO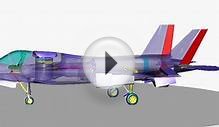 MSc Software Engineering at Oxford Brookes University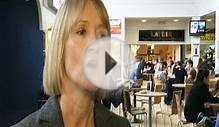 Oxford Brookes University awarded Good Egg and Good ...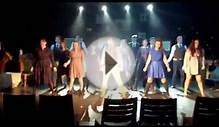 Totally Fucked- Spring Awakening: Oxford Brookes University
Share this Post