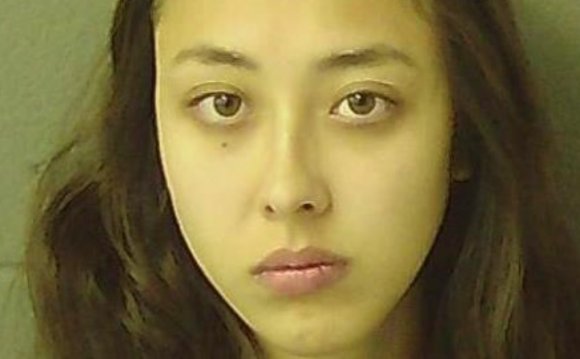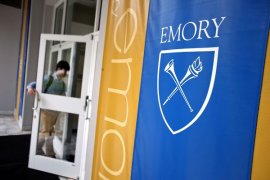 A student was arrested Sunday evening after a threat posted via social media of a mass shooting on Emory University's Oxford campus in Newton County.
Emory officials confirmed the arrest in a statement emailed to The Atlanta Journal-Constitution. It read: "Emory University Police arrested an Oxford College student on Sunday, Oct. 11, and charged her with making terrorist threats against the university as a result of a social media message that she posted early this morning."
Although the school did not release the name of the student, jail records for the Newton County Sheriff's department show an inmate named Emily Sakamoto, 21, was booked and jailed on a charge of making terroristic threats and acts, a felony. Sakamoto is also listed as an Oxford student in Emory's online directory.
An Emory University sophomore was arrested Sunday after posting threats on social media of a mass shooting on Emory's Oxford campus. JASON GETZ / JGETZ@AJC.COM
The sheriff's office said Sakamoto was still in custody Monday afternoon.
According to a report on 11Alive, the student posted the threat on Yik Yak, an anonymous messaging service. Students who saw the post passed it along to police.
The message read: "I'm shooting up the school. Tomorrow. Stay in your rooms. The ones on the quad are the ones who will go first."
Emily Sakamoto (Credit: Newton County Sheriff's Office)
According to an email Dean Stephen Bowen sent to students Sunday evening just after 8:30 p.m., Emory police identified the person behind the threat as a sophomore. Bowen said the the woman confessed to posting the threat and is in the Newton County Jail.
Source: www.ajc.com
Share this Post