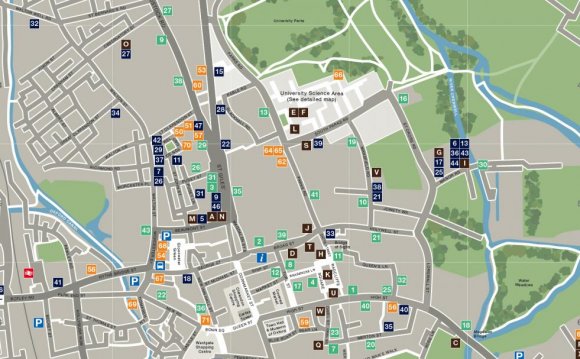 During the twenty years that Dr. Joseph M. Bachelor served on the Miami faculty, he accumulated land adjacent to the University. He lived on the land, farmed it, and in 1947, gave 416 acres to create the Bachelor Wildlife and Game Reserve, the backbone of the natural areas. The Bachelor Wildlife and Game Reserve is managed to establish and preserve habitat diversity for native plants and wildlife. A variety of animals live in the Reserve including beaver that frequent Bachelor pond.
This land encompasses a number of interesting features and attractions. Some of these include the scenic Harkers Run Creek spanned by a 45' swinging bridge, wood ducks nesting at Bachelor Pond, pinewoods and old growth woodlands of beech, maple and oaks. Over six miles of trails connect these interesting areas.
College Wood
College Woods is a 16 acre second growth wood-lot with many trees that had been a part of Western College for many years. Over time, the area became landlocked and was not assessable until an easement agreement with the City of Oxford was established in 2004. This opened up the area for hiking trails (Built by Matt Dean; Boy Scout Troop 999) and the opportunity for the public to enjoy this beautiful area. Many of the trees are over 100 years old. The woods contain many interesting species including: white ash, american beech, black cherry, slippery elm, shagbark hickory, American hop-hornbeam, chinquapin oak, shingle oak, pawpaw, sassafras, black tupelo and black walnut. A connecting trail from College Woods (Built by Matt Glabb; Boy Scout Troop 999) provides access to the other trails in the Natural Areas. Access is from McKee Avenue just outside Oxford off of route 27.
Reinhart Reserve
In 1991, Dr. and Mrs. Roy Reinhart donated 45 acres of land adjacent to the intersection of Oxford-Milford Road and Bonham Road . Amenities include old growth woodlands, meadows, springs, streams and scenic overlooks with trails connecting all.
Silvoor Biological Sanctuary
Silvoor Biological Sanctuary is a 2.5-acre tract of land donated in 1978 to the University by Dr. Robert A. Hefner. Dr. Hefner and his wife, Ilo, spent many years converting this former town dump into a beautiful sanctuary
In 1980, Mr. and Mrs. Stuart Fitton donated a portion of their land, which was part of the Sanctuary, to Miami with the understanding that it remain a part of Silvoor Biological Sanctuary. The sanctuary houses an extensive wildflower garden with over 60 species on showy display seen during the scheduled walks or casual walks each spring.
Source: miamioh.edu
RELATED VIDEO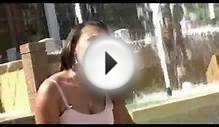 AnyCollege.com: Miami University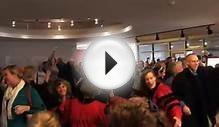 Miami University Flashmob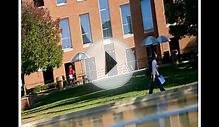 Breaking the Tradition - Miami U Oxford
Share this Post