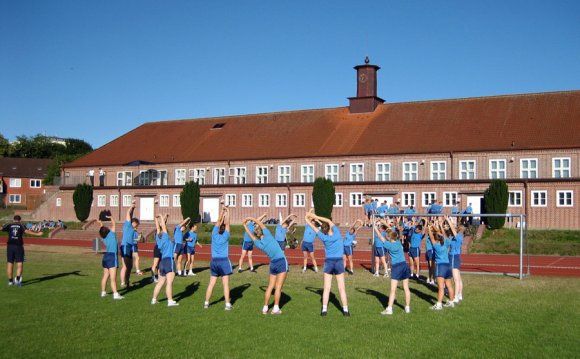 URSULA VON DER LEYEN, Germany's labour minister, likes to point out that the two European Union countries with the lowest unemployment, especially among the young, have dual-education systems: Austria and Germany. Like Switzerland, they have a tradition of combining apprenticeships with formal schooling for the young "so that education is always tied to demand, " she says. When youths graduate, they often have jobs to walk into.
With youth unemployment in Germany and Austria below 8% against 56% in Spain and 38% in Italy, Mrs von der Leyen has won Europe's attention. Germany recently signed memoranda with Greece, Italy, Latvia, Portugal, Slovakia and Spain to help set up vocational-education systems. Mrs von der Leyen discussed the topic in visits to Madrid in May and to Paris this week. There is even talk of a "new deal" for Europe, including bringing youths from crisis-hit countries to work in Germany and making more loans.
Germany is best known in euro-zone countries for its macroeconomic prescriptions of austerity and structural reform. So it helps politically that it should now be seen assisting people in those countries into jobs. But does its dual-education system deserve so much credit, and should other countries adopt it?
Although based on older traditions, it formally dates from 1969. Youths not interested in, or qualified for, university sign up for a programme in which they work three or four days a week for a firm that pays them and teaches relevant skills. The rest of the time they spend in school, completing mostly specialised courses. Chambers of commerce and industry associations make sure that the work and the teaching are matched. After three years or so, trainees are certified and, if they make a good impression, may stay as full-time workers.
About two in three young Germans go through this system and into about 350 careers. Some end up in blue-collar jobs, others in sales and marketing, shipping and agriculture, or pharmacology and accounting. The practical nature of the education is an advantage, as is the mutual screening between potential employers and employees during training.
Yet the system existed in the 1990s, when Germany was the "sick man of Europe" and had high unemployment. German success today surely owes more to its labour-market and welfare reforms of a decade ago and to unions' wage restraint. In an ageing and shrinking population, demography also helps, as fewer German graduates choose among more open jobs.
Ludger Wössmann, an economist at the Ifo Institute in Munich, suggests that vocational education can have bad side effects. In his research, countries that combined school and work-based education (Germany, Austria, Denmark and Switzerland) did much better at getting young people into jobs. But early training can turn into a disadvantage by the age of 50. It appears that skills learnt in vocational training "become obsolete at a faster rate." Low youth unemployment today may thus come at the cost of higher old-age unemployment tomorrow.
Admittedly, that trade-off may seem abstract in such hard-hit countries as Greece, Portugal and Spain. If the alternative to vocational education is no education and no job, says Mr Wössmann, a dual system should be tried. That said, traditions of co-operation among state, unions, employers and schools took generations to evolve in Germanic countries. A new deal on such a basis cannot be a quick fix.
Source: www.economist.com
RELATED VIDEO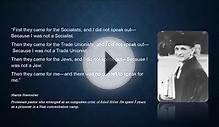 Nazi Germany and the camp system #6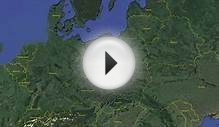 Top 10 Education Systems in Europe 2014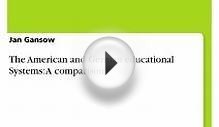 GRIN - The American and German educational Systems: A ...
Share this Post